The FastTrack Difference
FastTrack's technology automates manual functions performed within Life & Disability claims operations enabling faster, more accurate and more consistent claims adjudication. This allows claim benefit determinations, both initial decisions and on-going liability decisions, to be made at a lower cost, with higher quality and greater consistency throughout the organization, providing earlier and more options for claim recovery outcomes.
One of the major challenges with the current process is determining, with specificity, whether the claimant is disabled and if so, to what extent. This begins with your medical and benefits staff trying to interpret the physician's handwritten medical notes for each claimant. We have proven that by asking the physician to complete a check-box driven Physical Capabilities Form (PCF), which still provides the traditional Restrictions and Limitations (R&L), but asks these questions from the claimant capabilities perspective (e.g. ability to sit/stand, lift, grasp, etc.), a much more robust claimant profile is established. This methodology permits the creation of a digitized R&L profile which will be used to identify occupational capacity.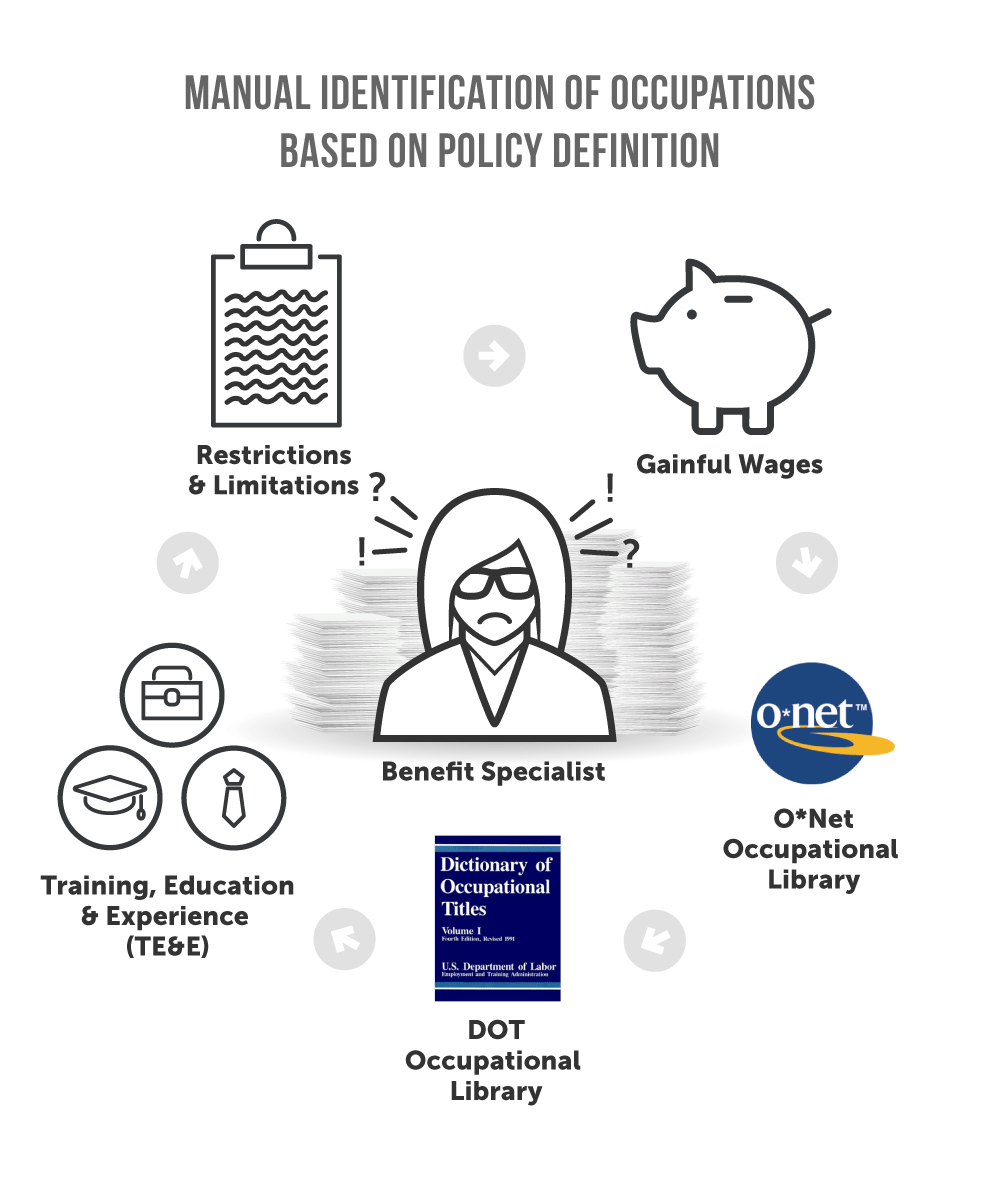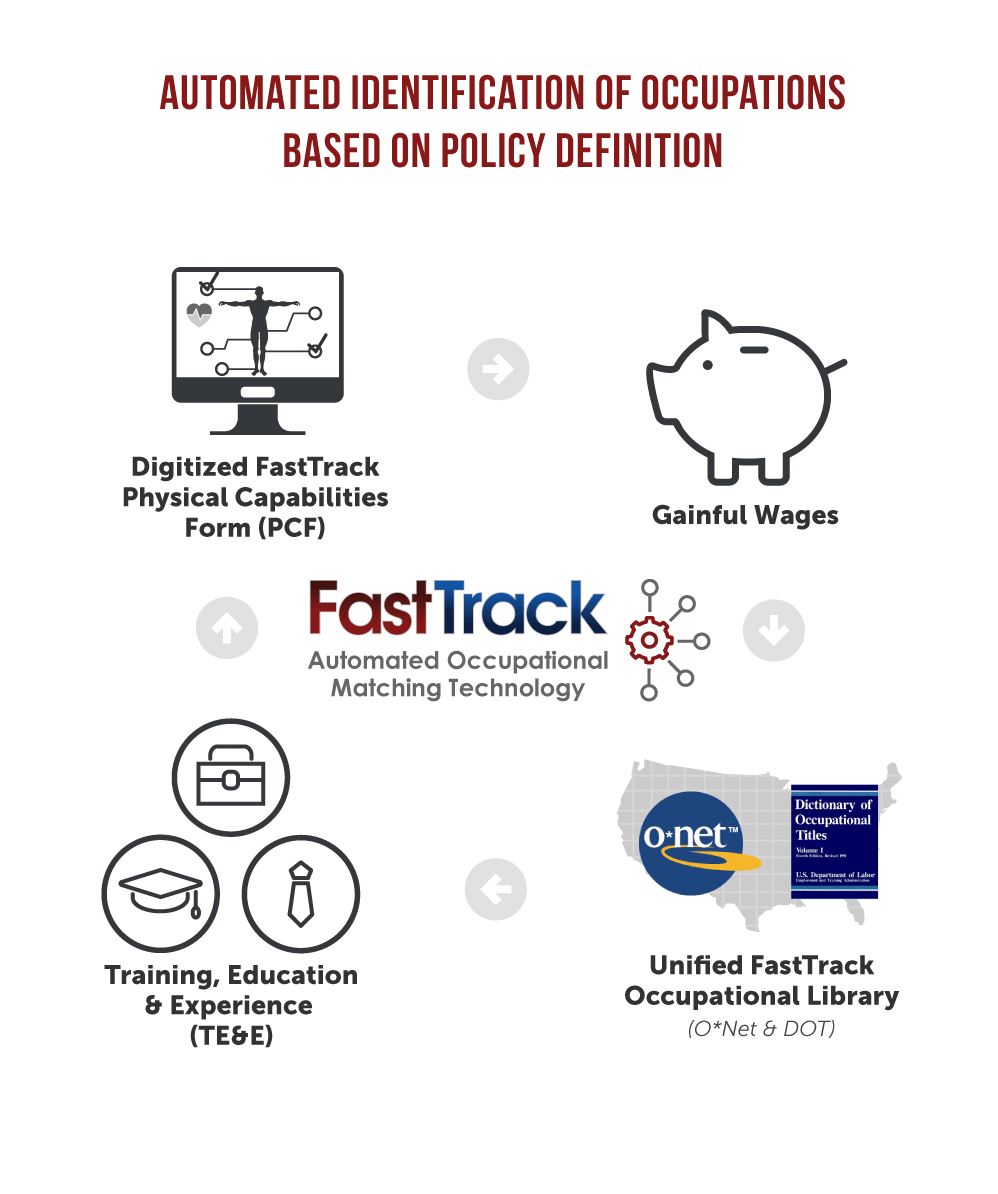 Another major problem with the current process is the industry-wide methodology of occupational matching. Traditionally, Benefit & Vocational Specialists have been limited in their ability to review claims in an objective, repeatable and productive manner. The two primary processing tools used in the current occupational matching process are the Dictionary of Occupational Titles (DOT) and the O*Net database. Both are ill suited to the task of rapid comparative analysis. The DOT database, which was last updated in 1992, not only contains thousands of occupations that are no longer in existence, but also excludes a large number of newer industry occupations (e.g. technology and service) that didn't exist in 1992. And while the O*Net database is updated annually; it lacks the specificity of occupational/job analyses beyond a basic cluster/groupings level. Given the number of claims that need to be reviewed, these databases can no longer be considered a primary solution.
To alleviate this issue, FastTrack developed its proprietary Intelligent Occupational Library (IOL) which updates the best attributes of the O*Net and DOL classification systems (e.g., old occupations eliminated, new occupations included with detailed occupational/job analyses) and augments it with occupational selection technology to determine which occupations, if any, claimants can perform given their current R&Ls. Claimants' abilities are then matched against more than 13,000 potential occupations with specific filters applied based on the parameters of the claimants' policy definitions (i.e. own occ, any occ, training, education and experience, gainful wage parameters, and specific geographical work areas).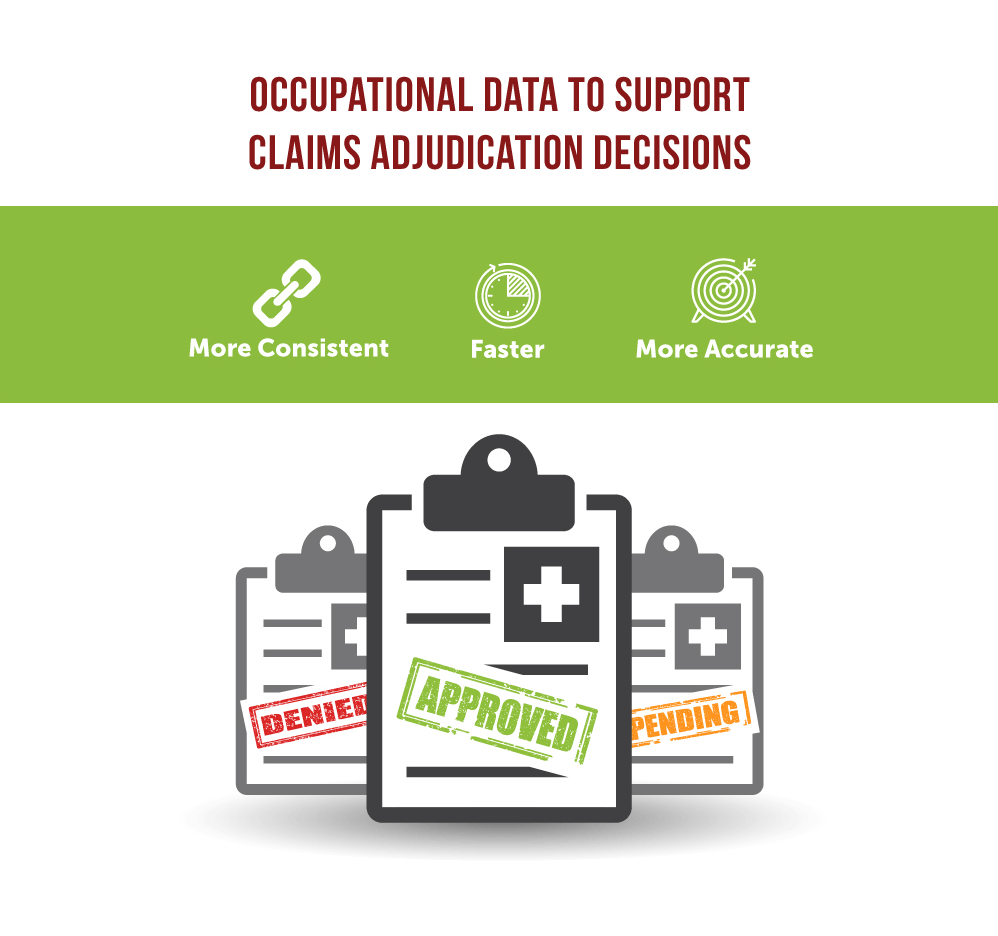 ---
Select A Service Or Solution To Learn More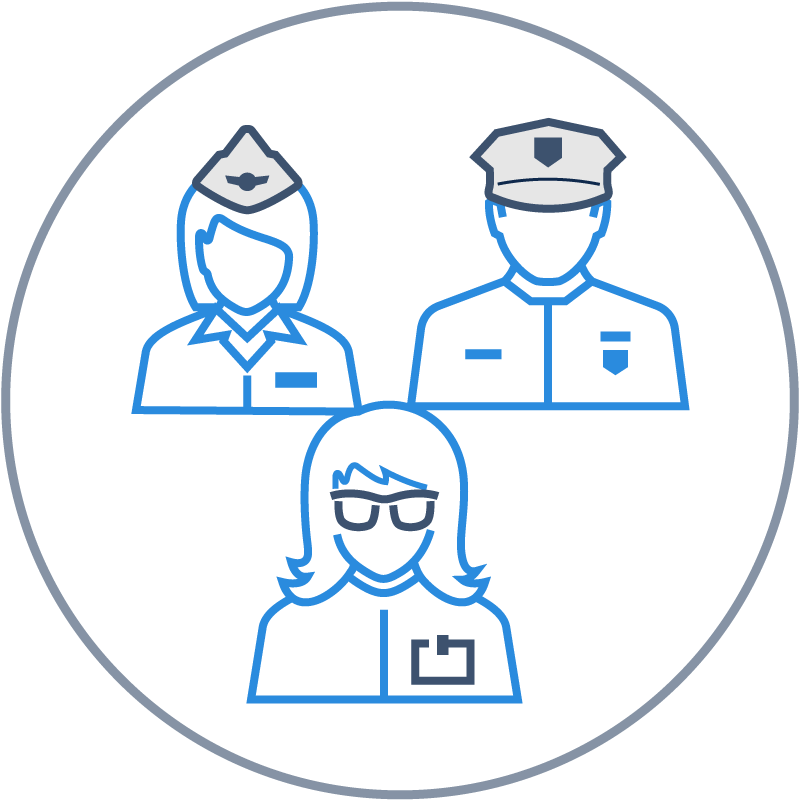 TRANSFERABLE
SKILLS ANALYSIS
& LABOR MARKET SURVEYS
Employability Assessment
Verification Tools (EAV)