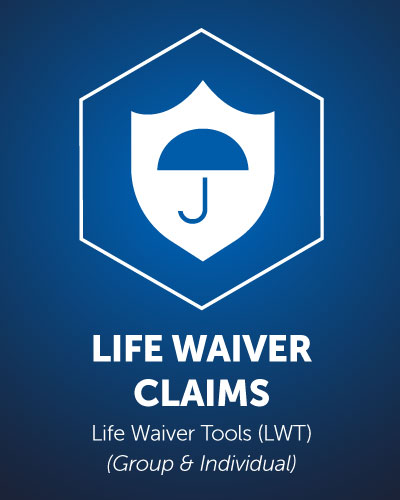 FastTrack Client
The 19th Largest Life Insurer in the World
with $592+ Billion in Assets
The Challenge
The Insurer had a Waiver of Premium (WoP) block exceeding $100 million in Disability Life Reserves (DLR) yet the Life Waiver claims function was largely ignored due to competing priorities. The WoP claims process was manual and Benefit Specialists employed an Access database and
Excel spreadsheets as their primary tools.
The Approach
The Insurer began using FastTrack's Life Waiver Tools (LWT) in 2015 with the objective of providing their Benefit Specialists with process automation (automated recertification scheduling, letter writing functionality to communicate claim outcomes, block reporting, etc.) and significantly improved occupational employability information (occupations according to claimant restrictions and limitations, training, education and experience and gainful wages).

The Outcome
• The Insurer experienced a 19.4% increase in WOP claim recoveries as a result of having better claimant occupational data (occupations according to claimants restrictions & limitations, training, education, experience and gainful wages) to assist in the claim adjudication process.
• 66% of claim recoveries were more than 5 years in duration with an average claimant age of 51.
• The Insurer is experiencing a return of $14.20 for every $1.00 invested in LWT.
---