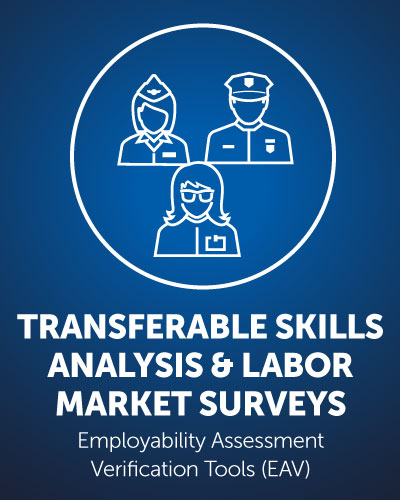 FastTrack Client
The 3rd Largest Life Insurer in the World
with $878+ Billion in Assets
The Challenge
The Insurer was looking to improve on its manual Transferable Skills Analysis (TSA) and Labor Market Survey (LMS) processes that encompassed 200+ TSA's per month being handled by 40+ Vocational Rehabilitation Specialists.
The Approach
The Insurer began using FastTrack's Employablility Assessment Verification (EAV) tools in 2015 with the following objectives: to provide their Vocational Rehabilitation Specialists with process automation (standardized TSA/LMS report generation, secure online referral and status reporting and a consistent, repeatable best practice process) and significantly improved occupational employability information (occupations according to claimant restrictions and limitations, training, education and experience and gainful wages).

The Outcome
• At the Change of Definition, 11.1% of claimants were identified by EAV as having "own occ" capacity.
• 75.4% of EAV's are providing occupational matches that demonstrate capacity for "any occ" policy definitions at the Change of Definition (COD).
• The insurer is experiencing a return of $12.62 for every $1.00 invested in EAV.
---